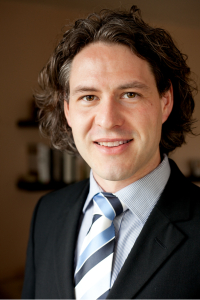 Junior Research Group Leader

University of Freiburg
,
Excellence Cluster
BrainLinks-BrainTools
,
Dept. Computer Science
,
Albertstr. 23,
79104 Freiburg,
Germany
(
Personal profile
)

Email: michael.tangermann (AT) blbt.uni-freiburg.de
Overview
Since July 2013, I am the head of the
Brain State Decoding Lab
at the University of Freiburg, Germany. The lab is part of the cluster of excellence
BrainLinks-BrainTools
and most of my projects are funded by the German excellence initiative. Until June 2013, I was member of the Intelligent Data Analysis group at the Technical University of Berlin, Germany and member of the Berlin Brain-Computer Interface group (
BBCI
).
My research is on machine learning problems, which arise during the single-trial decoding of mental states from neuronal signals. Brain data is specifically challenging due to its low signal-to-noise ratio, high dimensionality, and -- as brain signals change over time -- its non-stationary characteristics. Algorithmically, these challenges can be tackled by the subject-specific optimization of spatial filters, an adaptive classification/decoding strategy capable to track non-stationary distributions of data, and by high-performing yet robust regularized decoding methods.
I study these problems in the context of my application field, non-invasive and invasive Brain-Computer Interfaces (BCI). Here I am specifically into BCI paradigms for patients (rehabilitation after stroke, communication, control), new auditory BCI paradigms which allow to tap into single-trial language processing, passive mental state monitoring of workload, listening effort, attentional- and learning processes. These topics usually are studied in real-time applications, which are set up with healthy subjects in our labs, as well as with patients at their bedsides.
My publication list gives a more detailed picture of my research activities. On some research topics you may find short overviews. My contributions for student education are listed on the teaching section.
News
February 2016: Our novel BCI-supported stroke rehabilitation paradigm targets language production deficits. Kickoff for 30h effective rehab training with first patient!
November 2014: Looking forward to a bilateral meeting of DFG and NSF members in Arlington, VA, on cutting-edge neurotechnology research.
November 2014: Had a great experience at the JGFOS meeting in Bremen, organized by the Alexander von Humboldt Foundation
Harvesting time! Finally a number of long-expected manuscripts got published:
June 2014: We welcome Karl Marret, an exchange student from University of Washington, in our lab! With his background from Adrian KC Lee's Laboratory for Auditory Brain Sciences & Neuroengineering, Karl will spend a hot research summer in Freiburg...
Great opportunity to participate in cutting-edge BCI research: PhD job offers in my lab.

Our BCI-controlled chess game is featured in the October newsletter of the German Center for Research and Innovation, New York.

Looking forward to the invitation to give a talk at the Bernstein Center Freiburg about auditory BCI technology on

October

22, 2013.

June 2013: Making a move - from July on my new affiliation will be University of Freiburg. The excellence cluster BrainLinks-BrainTools offers lots of challenging research tasks!

May 2013: Our workshop "A-2: Current State and Future Challenges in Auditory BCI" at the Asilomar BCI meeting seems attractive: 25 participants have applied (still growing!)

February 2013: Auditory BCI rocks! Our paper "Natural stimuli improve auditory BCIs with respect to ergonomics and performance" has been chosen as one of

JNE's highlights

of 2012! (This means it will be free to read for the whole of 2013)

February 2013: Our EU-funded project TOBI has just received the rating "

excellent

" in its final project review!

January 2013: Together with Jez Hill and Martijn Schreuder, I am looking forward to preparing the auditory BCI workshop, which has just been accepted for the BCI meeting in Asilomar in June.

January 2013: Google Scholar's estimation of my scientific impact approach 2000 citations. OK, there is some jitter depending on clean-ups now and then, but overall, it is great to see, that my results are being used!

December 2012: Our group has moved into a new TU building: Marchstr. 23 is the place to be now.

September 2012: Gave two hands-on workshops in auditory Brain-Computer Interfaces for the BBCI summer school.

June 2012: Newly published: Our review article about the last BCI data analysis competition (open access at Frontiers Neuroscience)

June 2012: Newly published: Rich natural syllables improve auditory BCI performance and subjective usability ratings (in press at J Neural Eng)
June 2012: Newly published: ERP-based BCI can be driven by fixed stimulation sequences! (a contribution to IEEE EMBS 2012)

June 2, 2012: BCI demo during the "Lange Nacht der Wissenschaften", a public nightly science show of Berlin's research community. Find our demo on the main stage (TU audimax lecture hall) at prime time. At the BCI-controlled chess board: chess pro Martin Krämer.

May 2012: Organized a press release and live demo of BCI-controlled chess game. The dpa and dapd (see video) were there, and many more!

April 2012: Associate Press video report on BCI-controlled chess game (picked up by several news channels).

November 8, 2011: German TV report (Kabeleins) on our BCI-controlled Brain-Chess! (may unfortunately be blocked when viewing with an IP address from outside their broadcasting area).

Universität der Künste, Berlin, Rundgang 11: In cooperation with Dept. "Kunst im Kontext", a BCI controlled installation by Dejan Markovic is shown from July 14 to July 17, 2011.
BCI-controlled chess game was demonstrated to the public in 3 chess matches (2 wins, 1 draw) against visitors of the 16. Berliner Tag der Mathematik

May 11, 2011: Radiofeulleton Deutschlandradio: report about BCI-controlled chess game

Award received for our

Top Cited Article 2008-2010

in Journal of Neuroscience Methods.
TV reports on our new auditory BCI paradigm (on MDR, RBB, 3Sat)
Organized a press event: release of BCI-controlled photobrowser and spatial auditory speller application
Organized a press conference with live demo of BCI-controlled pinball gaming (with the Addams Family Pinball machine)
Work on playing pinball with BCI control was published in NIPS 2008
TOBI has started in november 2008. It combines 11 BCI groups from 5 countries. Goal: BCI assistive technology is applied for patients with motor disabilities.
Hooray! Our grant proposal for a large European integrated project (7th framework) was accepted. The new acronym to get used to: TOBI (tools for brain-computer interaction).
Links